People On Horses
London (UK) 2007/08
Logo, Identity, Graphic Design and Art Direction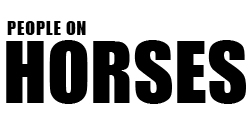 Identity and series of flyers & Posters designed for the East London's nightclub People On Horses.
I was also responsible for their visuals every night and co-promotion/production of the club since it was launched on March'07.
On its last season, hosting two different rooms and line ups at the legendary London's club 333 Old st, flyers were designed with the idea of showcase different room's artist names and pictures on each side of the flyer but once joined (back and front) together display the whole night.