The Coolness
London (UK) 2009-2011
Logo, Graphic Design and Art Direction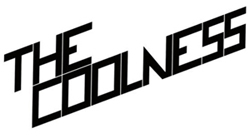 The Coolness are the latest underground heroes to emerge from East London,
an anti-band, anti-fashion, D.I.Y. and have fun collective who also run their own club night, Club Cool.
Lost In A Disco and Kids on K by The Coolness released on Skeletronic Records.